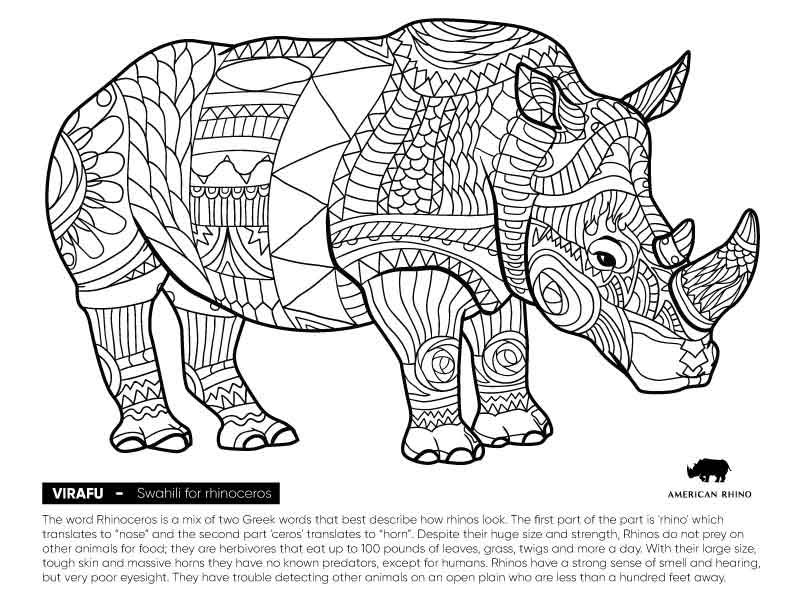 American Rhino was founded on a commitment to support wildlife conservation and supporting local communities in East Africa.
We also know many of you are at home working through school work plans and finding activities for your children and grandchildren. So our first small step is to provide resources that engage children in wildlife conservation.  We started off with a few of our favorite animals- a rhino, giraffe, and elephant! 
So here is what we want you to do! 
1) Click on each image to download the pdf
2) Print them out 
3) Read the animal fun facts and talk about them with your children
4) Color them in (with any and all the colors you fancy) 
5) Share them with us! Take a photo and post it to you Instagram and tag @american_rhino, email your photo to info@americanrhino.com or mail it to us:
JUST CLICK ON THE IMAGE TO DOWNLOAD A PDF