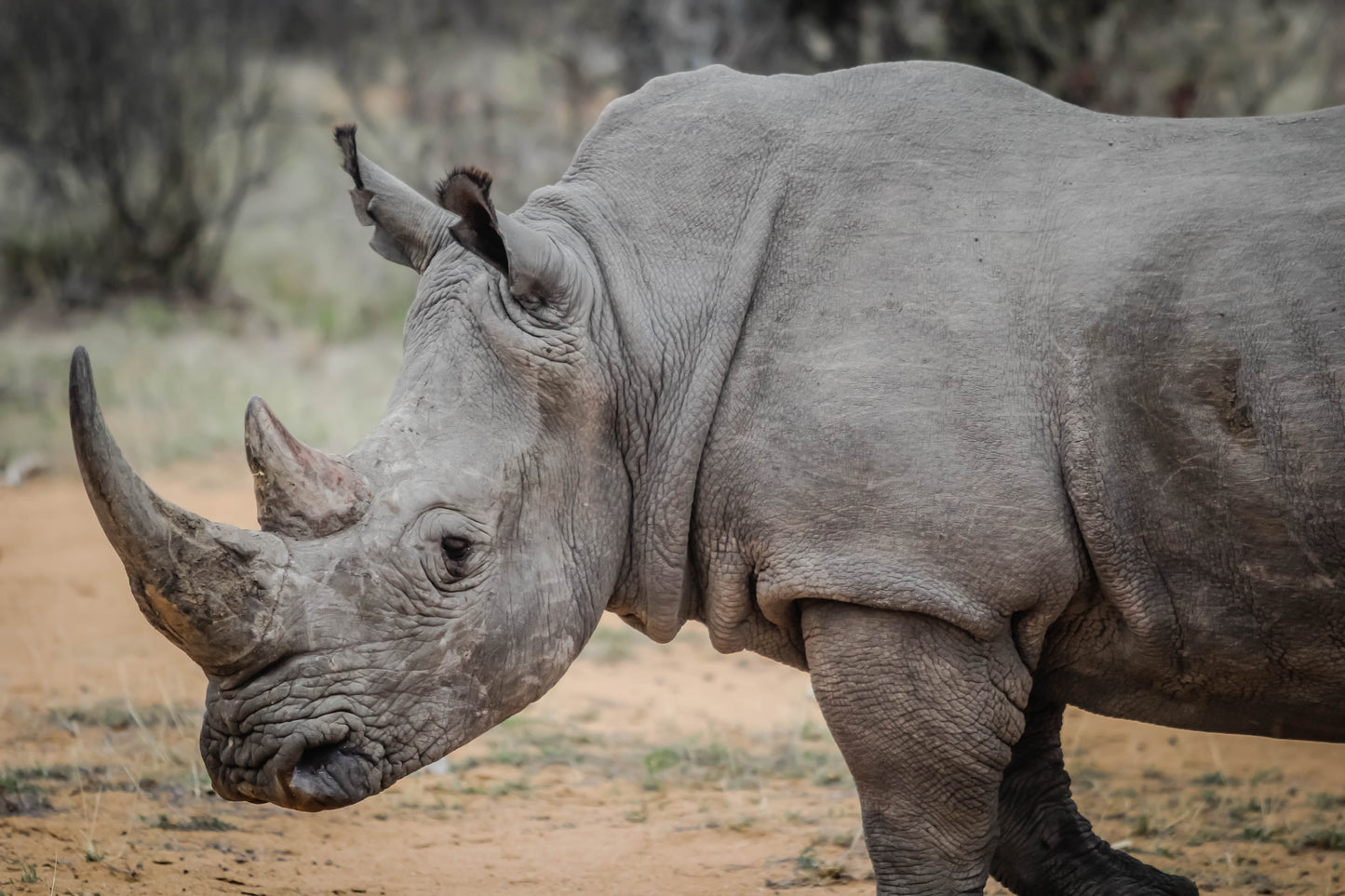 Boston, MA - After a family trip to Kenya 6 years ago, Chris Welles established American Rhino with the purpose of helping to end poaching against the African rhinos. To do this, Welles founded a start-up apparel company that aims to fund conservation efforts in East Africa.  "We focus on quality products, primarily made in Kenya, not only creating jobs there, but also…educating our consumers in America about African conservation."  
Currently, rhinos across Africa are disappearing rapidly.  It is estimated that around 60 per month are poached for their horns, which in Asian medicine are believed to be able to cure anything from a hangover to cancer.  The truth?  Rhino horns are made from Keratin, which is the same protein that is found in our hair and fingernails and do not have this ability.  
American Rhino donates 10% of all sales directly to the Foundation which works closely with
various conservation organizations. This year, Welles is looking to take it up a notch with an
initiative called Black RHINO Friday. On this Black (RHINO) Friday, American Rhino will double its donation from 10% to 20% of all sales which will be donated to the African Wildlife Foundation as we mark the holiday season. Additionally, anyone who purchases gear from American Rhino on Black Friday will also receive a free one year membership to the African Wildlife Fund (AWF).
What, you might ask, makes these products more unique than others?  In addition to donating a portion of sales proceeds to African conservation efforts, American Rhino also supports the local economy in Kenya where a large number of its products are made from a locally produced fabric called kikoy.  While kikoy is traditionally used for sarongs, slings to hold a babies and scarves, American Rhino has found a way to incorporate it throughout their newest line of apparel, travel, and home good products. "We love the vibrant colors and the fact that it comes from the land of rhinos."
Since there is no such thing as an American Rhino, "the philanthropic, socially conscious customers and followers are what we are calling the American Rhinos." Together, we are American Rhino. Our mission is to preserve African wildlife by funding the most effective local conservation organizations in Kenya and beyond through sales of our high quality apparel and home goods.  Kick this holiday season off right by finding that perfect gift for everyone on your list and supporting a very worthy cause!