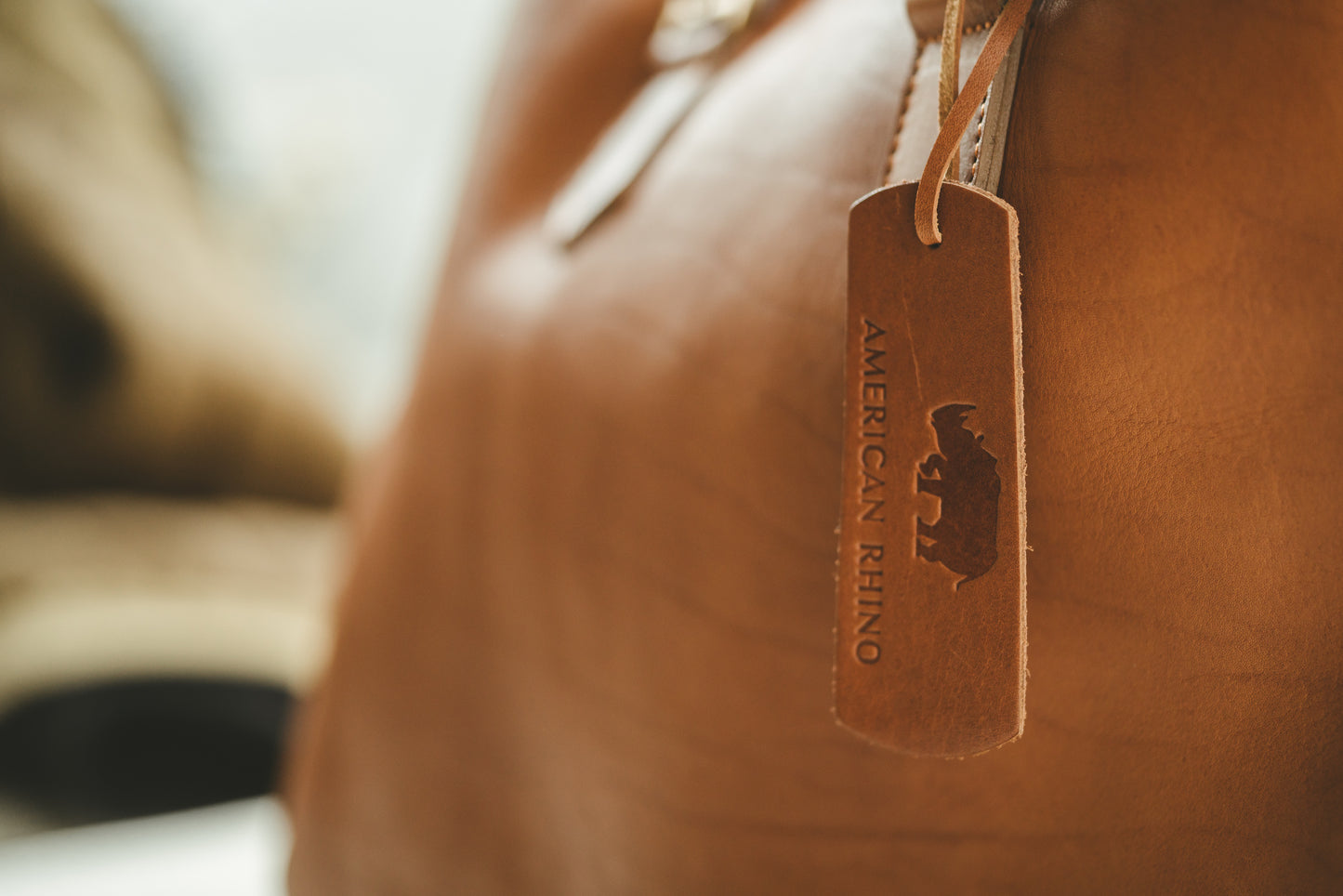 Leather is a sensitive business and we did our homework. Why does American Rhino sell leather products? Let's dive in. 
We are proud to support conservation efforts in Africa along with the local economies by manufacturing about 80% of our products within in Kenya and Ethiopia. We saw our hard work pay off last summer when we were able to give our first grant to the Maasai Mara Rhino Ranger Team for $25,000. We outfitted the Rangers with the proper equipment and uniforms to do their job, protecting rhinos in the Mara. 
American Rhino works with a genuine leather design house located in Karen, Nairobi, Kenya. Here, they manufacture the highest quality leather and canvas products as well as an innovative range of accessories. All principal materials are sourced within East Africa, including 5 local Kenyan tanneries.
It is a very tricky balance in East Africa between the wildlife and the pastoralists raising cattle. We believe that effective conservation revolves around a management program that supports both wildlife and cattle. Increased income for pastoralists means less incentive to poach rhinos, elephants and other animals. Creating incentives for the local community to successfully manage their cattle greatly benefits all the surrounding wildlife.
Interested in hearing more? Reach out! In the meantime, take a look around the website and let us know what you think of the leather products that we have made to date.